Laser F/X On-line Newsletter - Special Reports

ILDA - 1998 Amsterdam Meetings
CANAL RIDE AND DINNER

Saturday evening after the ATW, laserists gathered on the bank of the canal behind the hotel to board three large glass topped canal boats (similar to the one pictured above) for a leisurely trip downtown. Beers were on sale for one special blue plastic coin minted for the occasion and promptly dubbed a GILDA after the local currency, Guilders.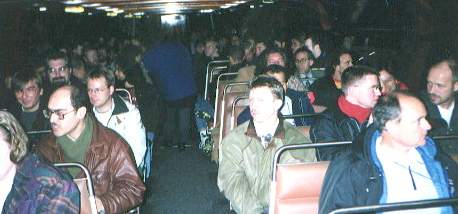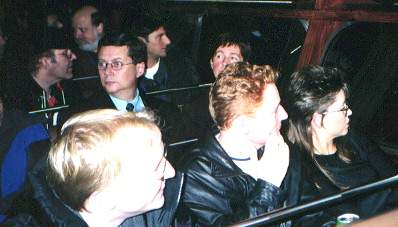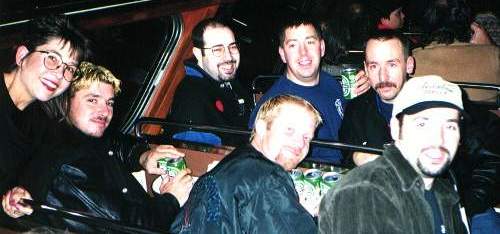 The canal cruse took us past one of Amsterdam's' famous landmarks, a beautiful old drawbridge outlined with hundreds of lights. This landmark formed part of the logo for the ILDA '98 meeting.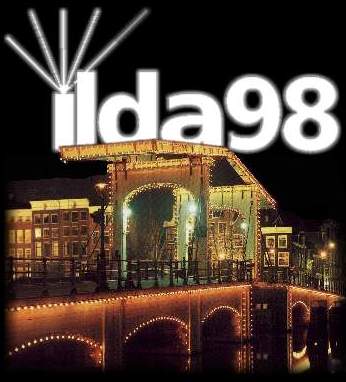 Image courtesy of ABC LaserEvents
The canal boats brought us to the "Captain Kok" a much larger and beautifully appointed dinner cruse boat. The boat departed on a slow circuit of the darkened Amsterdam harbour while we dined on an excellent buffet dinner (including Dutch dishes) and had a chance to talk and catch up with friends. Here is a selection of images from the dinner: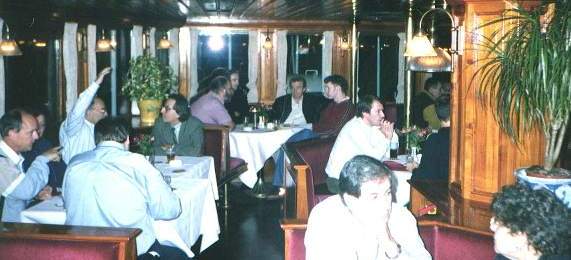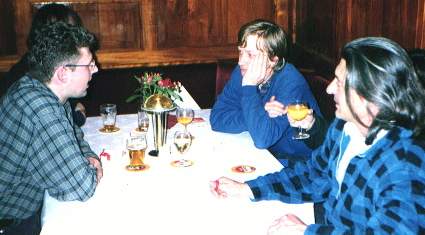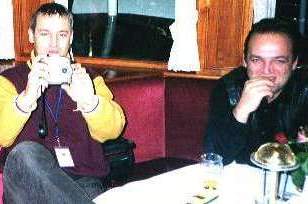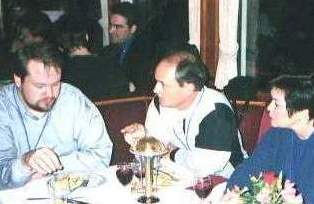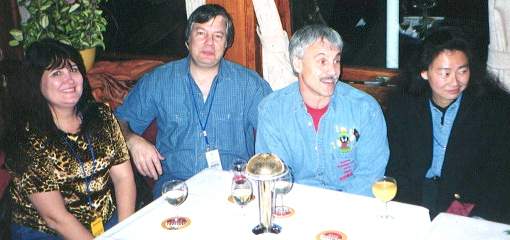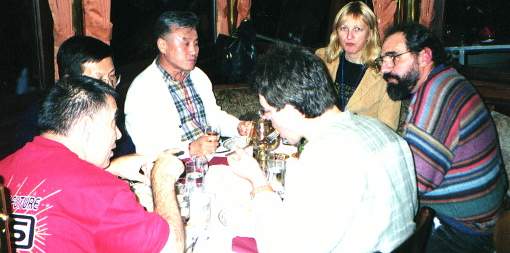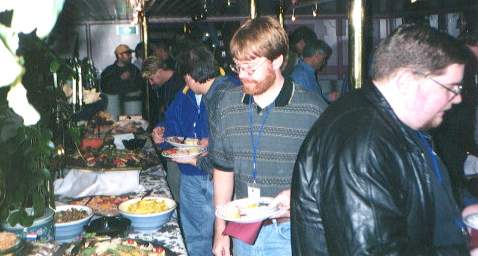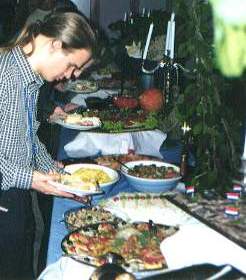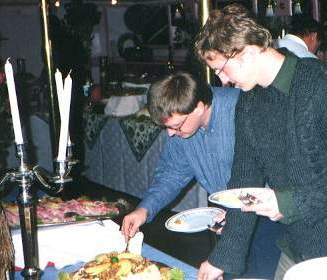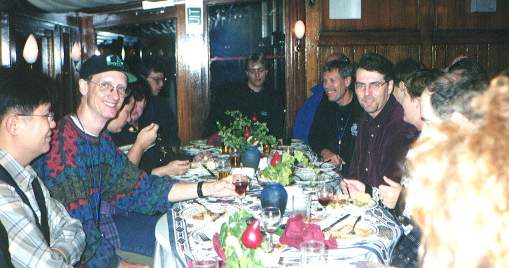 After the dinner cruse, the boat returned us to Central Station in downtown Amsterdam. Groups of laserists set off to explore and sample downtown Amsterdam.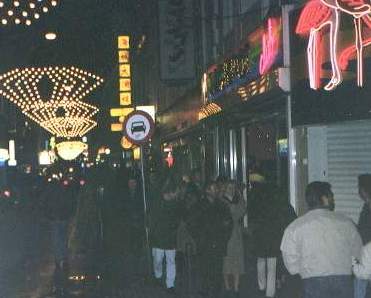 The main street of the 'Diamond section' in downtown Amsterdam

CONTENTS
In order to present as many pictures as possible, we have broken this special report down into a number of pages to speed access:
SPECIAL REPORT - Introduction and Background
6 Nov - PUG MEETING
7 Nov - ATW (Advanced Technology Workshop)
7 Nov - Canal ride and Dinner (NOTE: Large page long download time)
8 Nov - Meeting, Seminars and Lase-off
9 Nov - Seminars and Awards Banquet
ILDA Trade Show - A (NOTE: Large page long download time)
ILDA Trade Show - B (NOTE: Large page long download time)
Candid Camera (NOTE: Large page long download time)
Essay: Sex and Drugs in Amsterdam
DISCLAIMER: Some of the information in the Backstage area is provided by the persons or companies named on the relevant page(s). Laser F/X does NOT endorse or recommend any products/services and is NOT responsible for the technical accuracy of the information provided. We provide this information as a service to laserists using the Backstage area.
[ Introduction | World Scan | What's New | Special Reports | Virtual Visits | General Articles | Digest ]